Leisure
A comfortable indoor climate for the convenience of the customer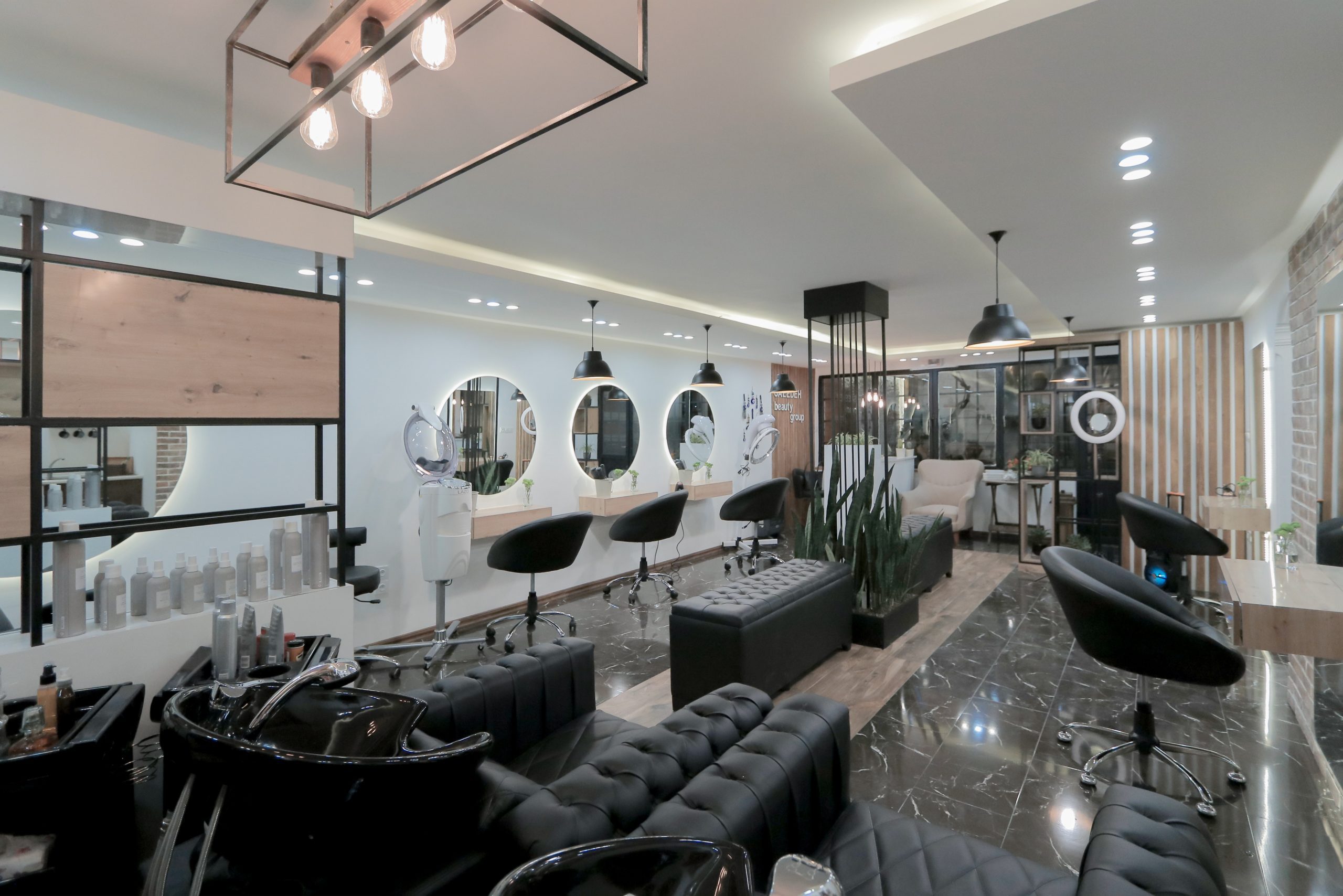 It's easy to assume that hairdressing salons are all about how we want our hair to look. However, a big part of what a salon does revolves around the way people feel. That means your salon should be inviting and comfortable, and maintaining the right temperature and atmosphere is key to achieving this.
Because many salons are located in historic city centers (and in a monumental building), it is in most cases not allowed or desirable to install an air conditioner with an outdoor unit.
We have the solution for these situations. Because the entire system is installed indoors, it is possible to cool efficiently without having to make openings through the outer wall. In addition, the aesthetic value of the facade can be preserved.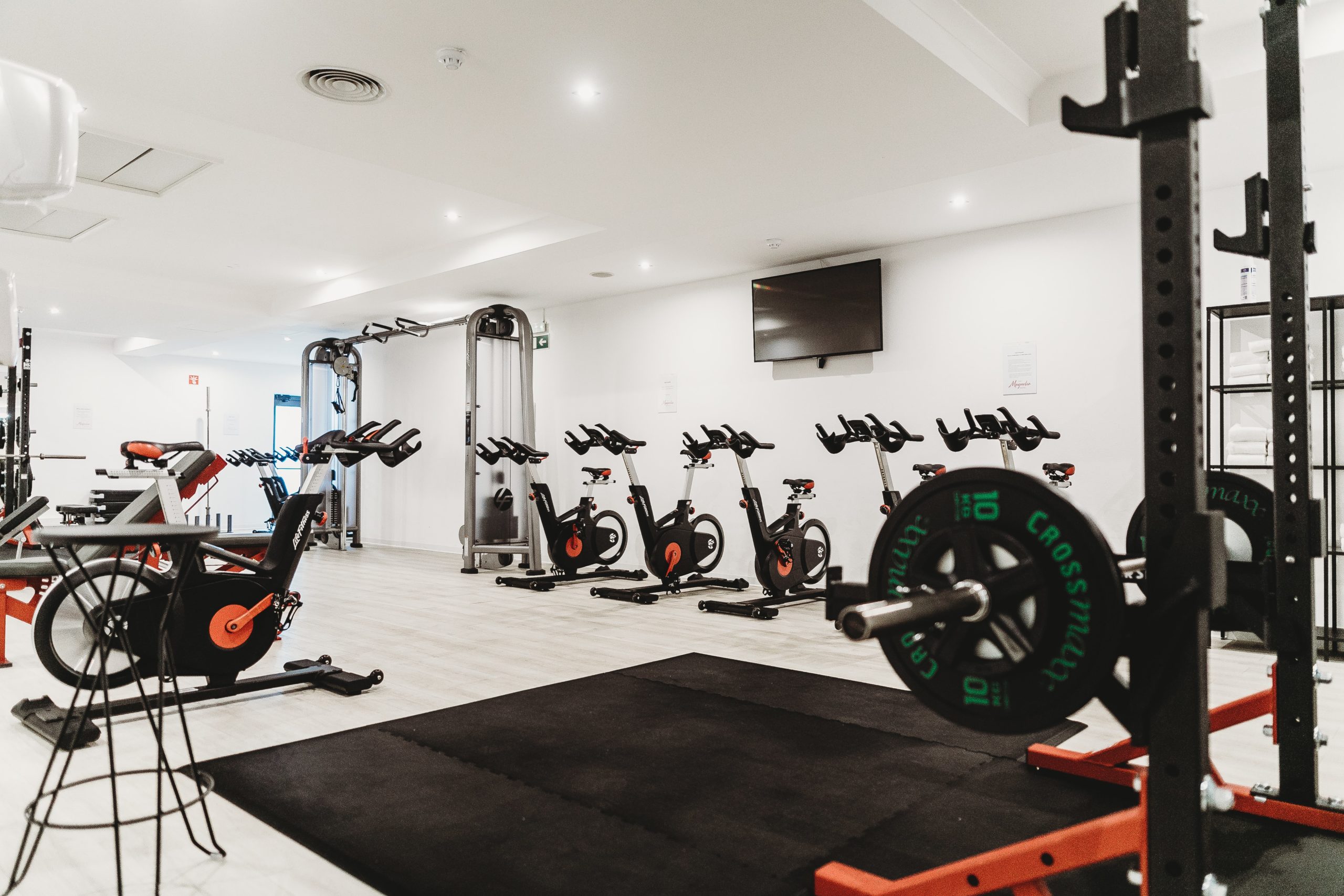 An air conditioning system provides a safer and more comfortable training environment. Cooler temperatures can allow you to train harder without suffering as much from fatigue and reduce the risk of dehydration and heat exhaustion.
Many gyms that are located in the center of the city are housed in a monumental building or in a space with apartments above. This makes installing an air conditioner with an outdoor unit not an option. During summer, the heat can become dangerously high. This is not only bad for your customers but also for your staff.
With our solutions you are able to realize a pleasant indoor climate without having to make construction adjustments in the outside wall.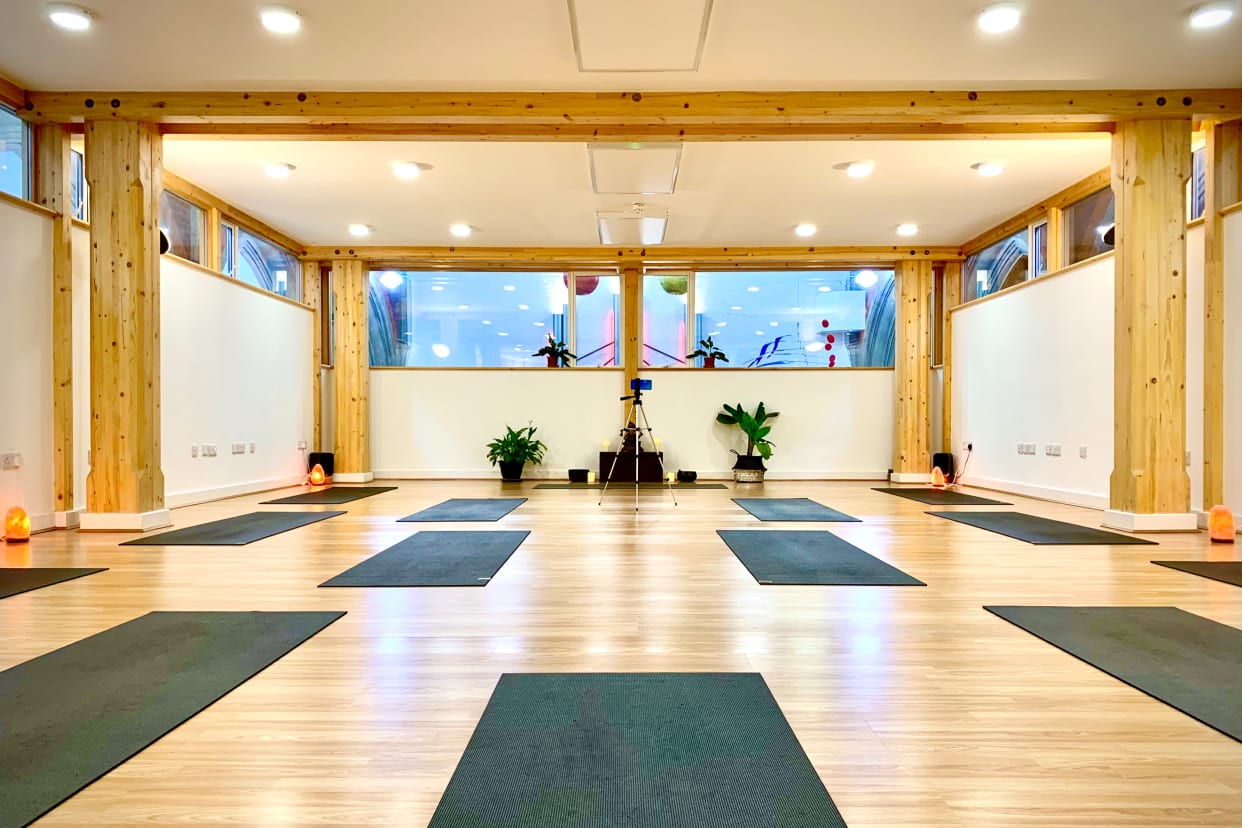 To get body and mind in balance, when performing a yoga or meditation session, it is important to have a optimal indoor climate. When the temperature is too high, attention and concentration will decrease.
By installing an air conditioning system, the temperature can be distributed efficiently. This will ensure that there is more rest and one can focus on the maximum result from the session.
Our solutions are extremely suitable for yoga and mediation studios where there is no space for a conventional air conditioning system with an outdoor unit.
Our solution
For both types of apartments we'll offer custom solutions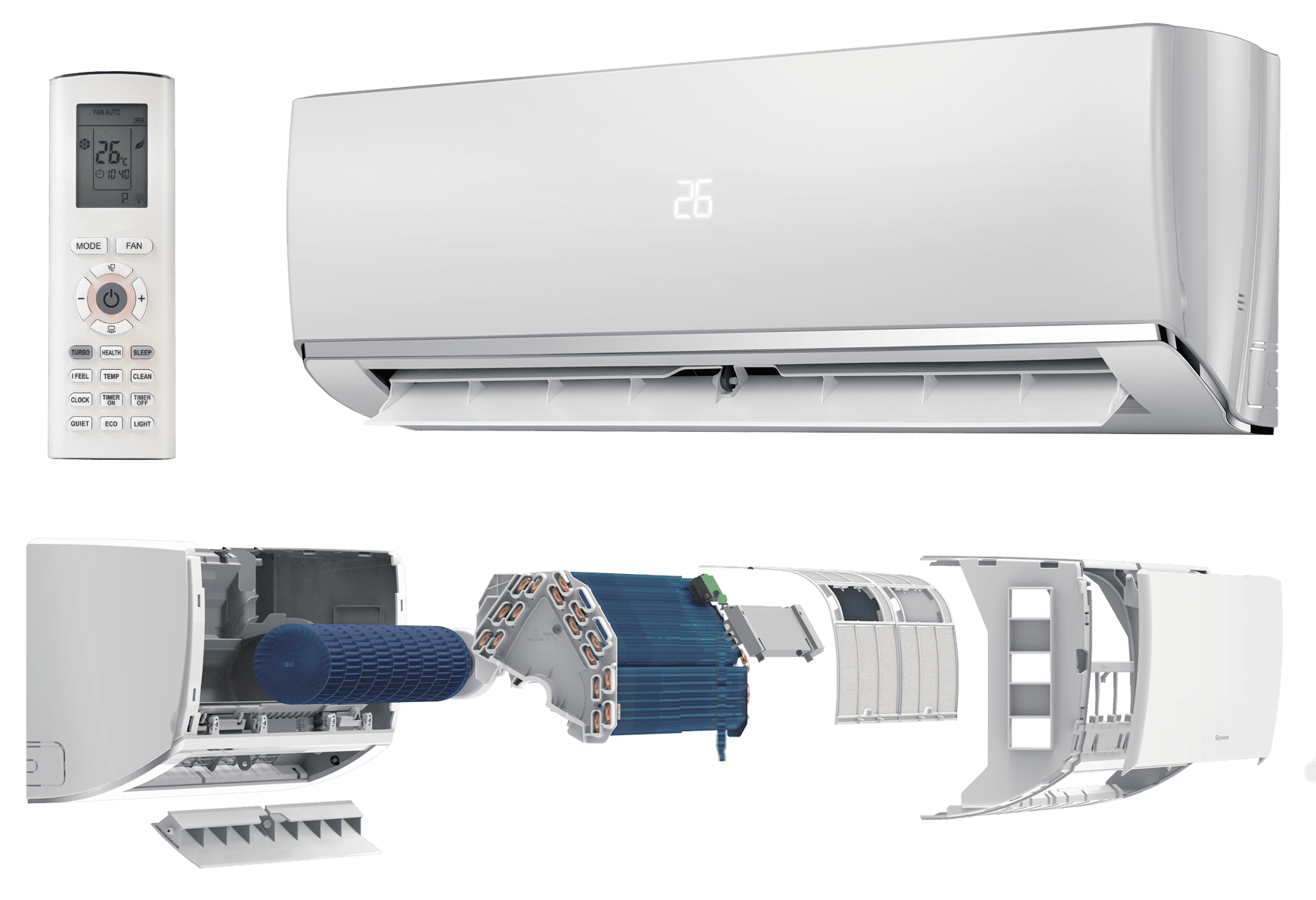 Wall mount room unit
The wall mount unit of the Invisible Airco system is connected to the condenser via pipes, this unit is located in the room or areas that must be treated.
This innovative model is equipped with a filter that purifies the air and optimizes the humidity.
Beautiful, harmonious design with low noise
Wireless control via mobile app (iOS and Android)
Cleaner, healthier air for small children and the elderly
In addition to wall mount room unit, alternative indoor parts are also possible for built-in and/or ceiling units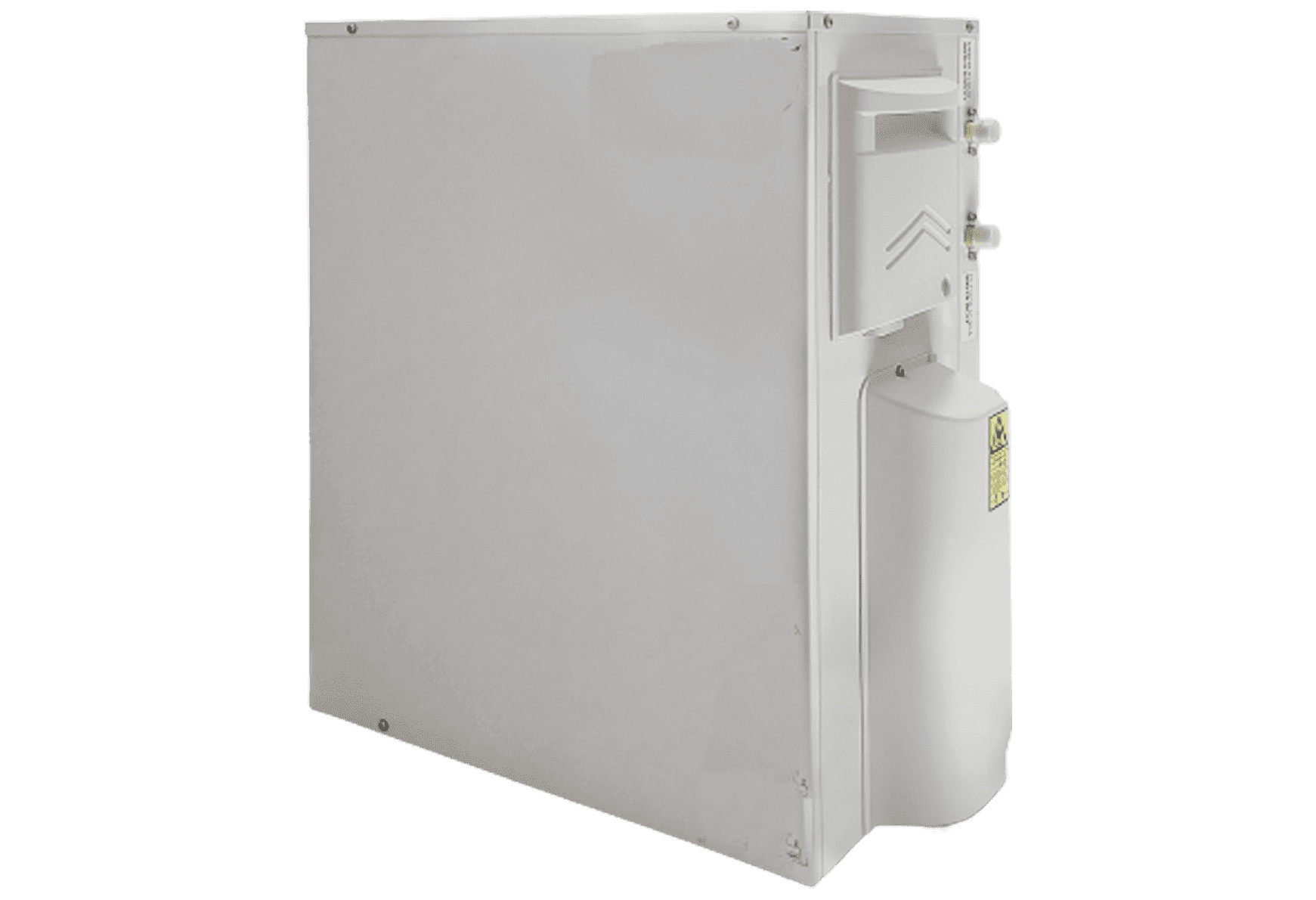 Condenser split unit
The condenser is the engine of the system. The various finishing units (such as the wall mount unit) are controlled from the condenser. A total of 4 finishing units can be linked to 1 condenser.
This unit can usually be installed in the technical room of the apartment.
Installation completely indoors
Excellent solution in historic city centers
High efficiency due to DC inverter technology
Prices starting from €4.999
(including VAT and installation)
Neem contact op
Wilt u een afspraak maken of heeft u aanvullende vragen? Laat uw gegevens achter en wij nemen spoedig contact met u op!
Invisible Airco Amsterdam, Nederland
Invisible Airco Antwerpen, België