Commercial solutions
Solutions to fit your needs
SPLIT ROOM UNIT
The split room unit is connected to the condensing split unit through pipes, and is located in the area that needs to be heated or cooled.
The compact air-handling equipment with low pressure allows for centralized heating and cooling commercial properties. Fits easily in a roof or cupboard space with small, flexible mini-ducts running in ceiling voids or partition walls.
Pleasant and harmonious design with low noise output
Enhances interior design with no pipes or radiators
Improves air quality by reducing unpleasant and harmful odours
Humidity is maintained to a comfortable level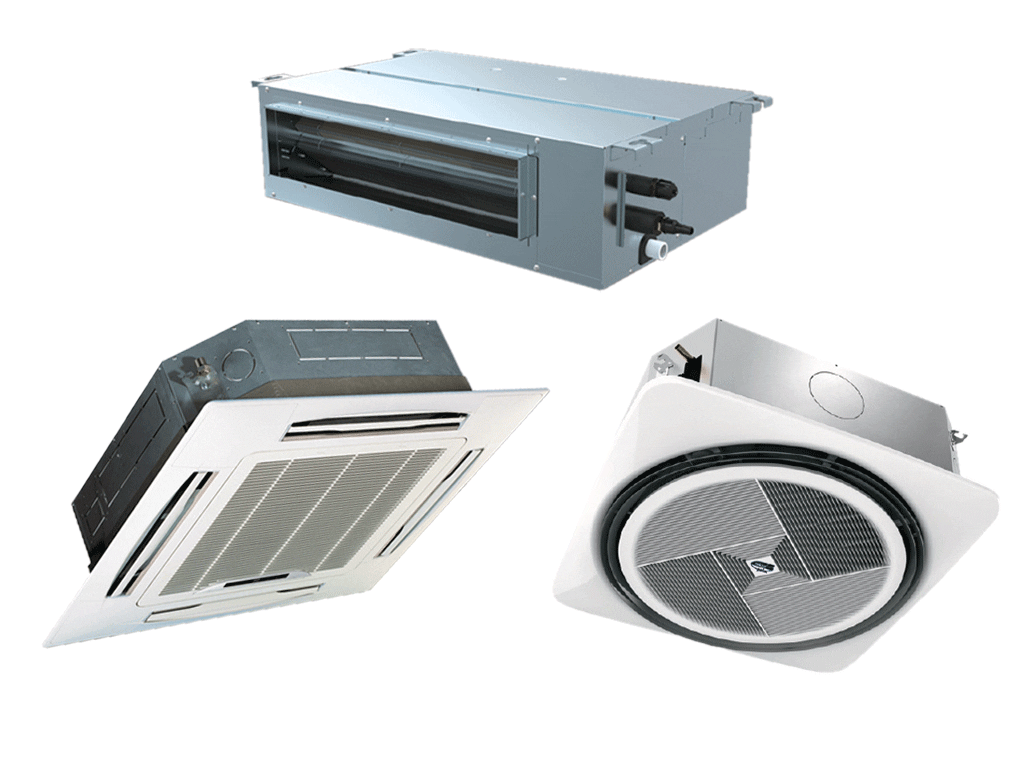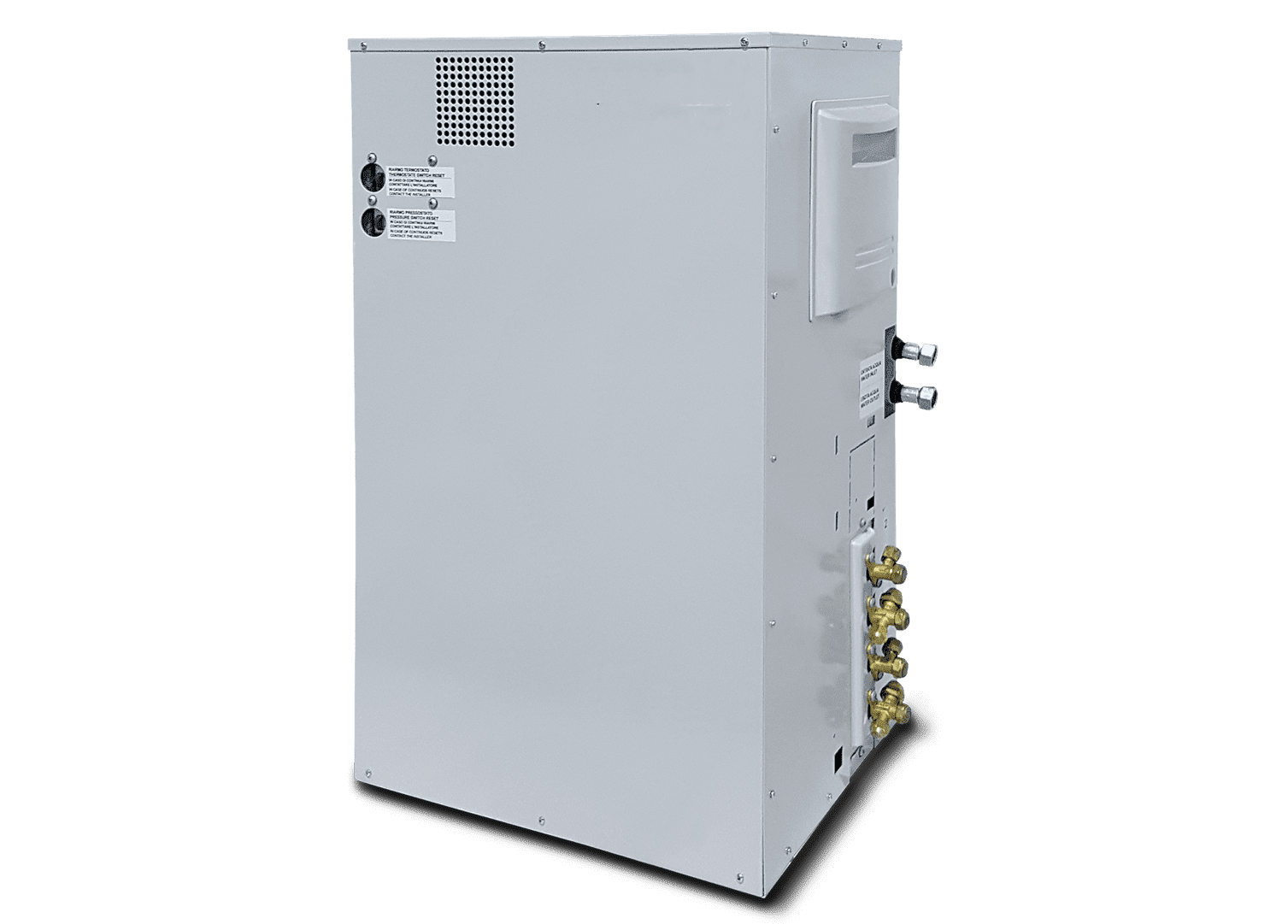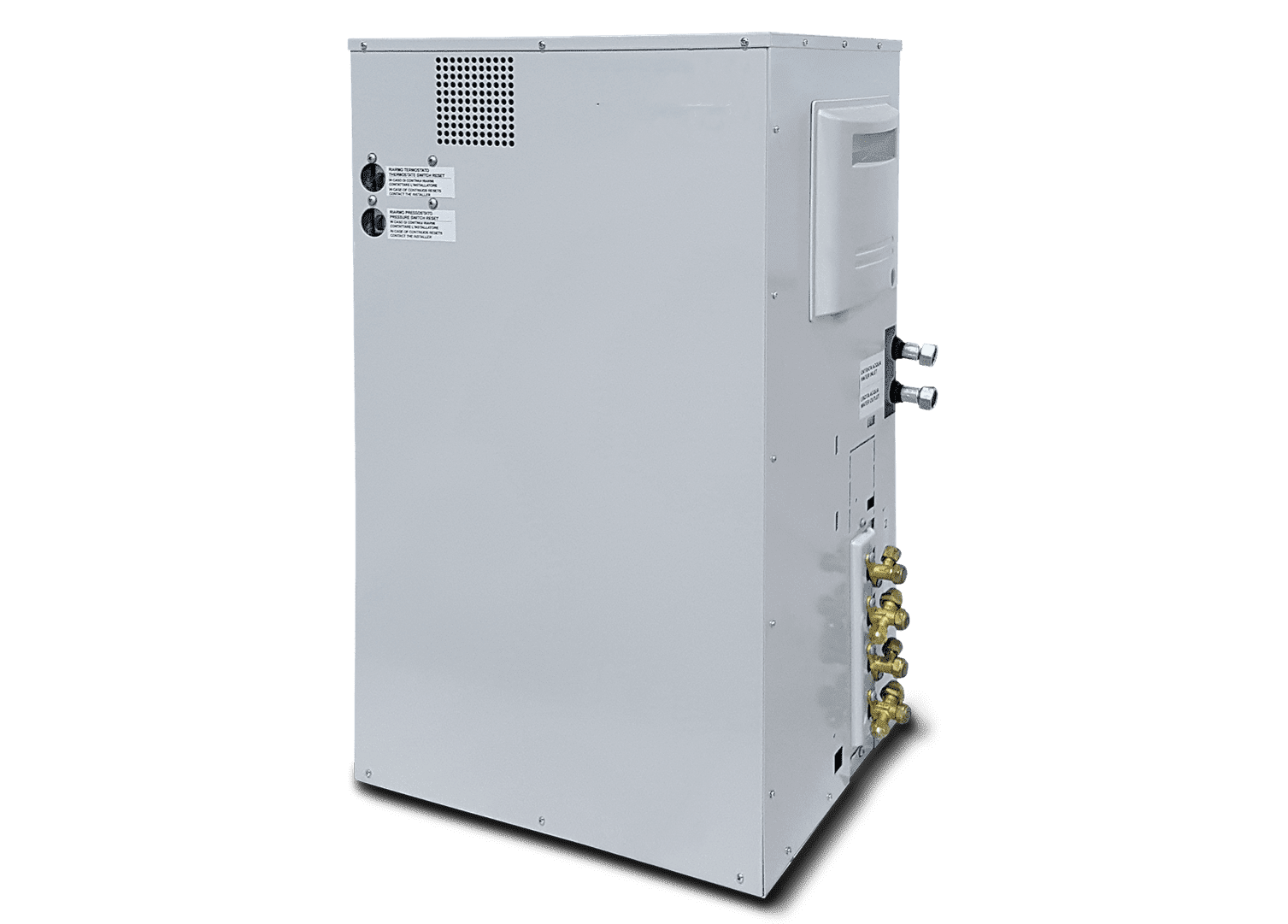 CONDENSING SPLIT UNIT
The condensing split unit is the
engine of the system
. In order to operate, it is
easily installed in a cabinet under the sink, in the bathroom or in any small space
.
Through full DC inverter technology, it provides excellent performance both in heating and cooling mode.
Silent and small dimensions
Excellent solution for historical centers
High efficiency in heating and cooling mode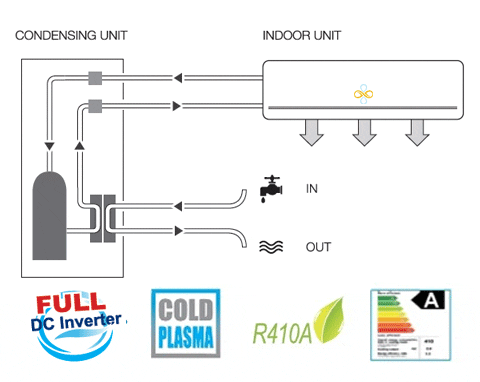 COMPLETE INVISIBILITY OF CONDENSING UNIT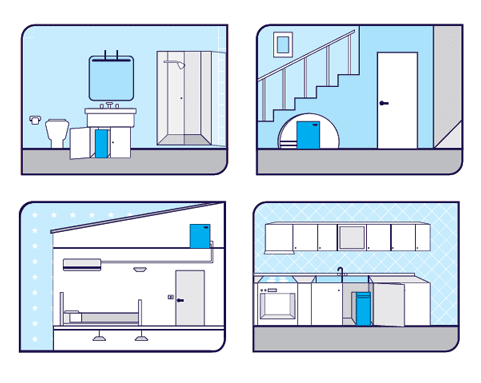 MONO 3.5KW
1 x Split unit (High Wall mount, Duct or Cassette)
1 x Condensing unit
12.000 BTU/h
3.6KW Heating/Cooling capacity (per hour)
70m3 Average coverage
Max. 20 metres between split unit and condensing unit
Everything contained in the property
Energy class A++
Price starts at € 5.499.- (including VAT + basic installation)
MONO 5.4KW
1 x Split unit (High Wall mount, Duct or Cassette)
1 x Condensing unit
18.000 BTU/h
5.4KW Heating/Cooling capacity (per hour)
110m3 Average coverage
Max. 25 metres between split unit and condensing unit
Everything contained in the property
Energy class A++
Price starts at € 6,499.- (including VAT + basic installation)
MONO 7KW
1 x Split unit (High Wall mount, Duct or Cassette)
1 x Condensing unit
24.000 BTU/h
7KW Heating/Cooling capacity (per hour)
140m3 Average coverage
Max. 25 metres between split unit and condensing unit
Everything contained in the property
Energy class A++
Price starts at € 7,249.- (including VAT + basic installation)
MONO 10.5KW
1 x Split unit (Duct or Cassette)
1 x Condensing unit
28.000 BTU/h
10.5KW Heating/Cooling capacity (per hour)
210m3 Average coverage
Max. 30 metres between split unit and condensing unit
Everything contained in the property
Energy class A++
Price starts at € 8,999.- (including VAT + basic installation)