Residential solutions
Solutions to fit your needs
WALL MOUNT ROOM UNIT
The wall mount room unit is connected to the condensing split unit through pipes, and is located in the area that needs to be heated or cooled.
This innovative model is equipped with a brushless motor, provides progressive adjustment of ventilation and carries a
plasma filter that purifies the inside environment by filtration of bacteria and viruses the indoor air.
Pleasant and harmonious design with low noise output
Wireless control with mobile app (iOS and Android)
Cleaner and healthier air for young children and elderly
Humidity is maintained to a comfortable level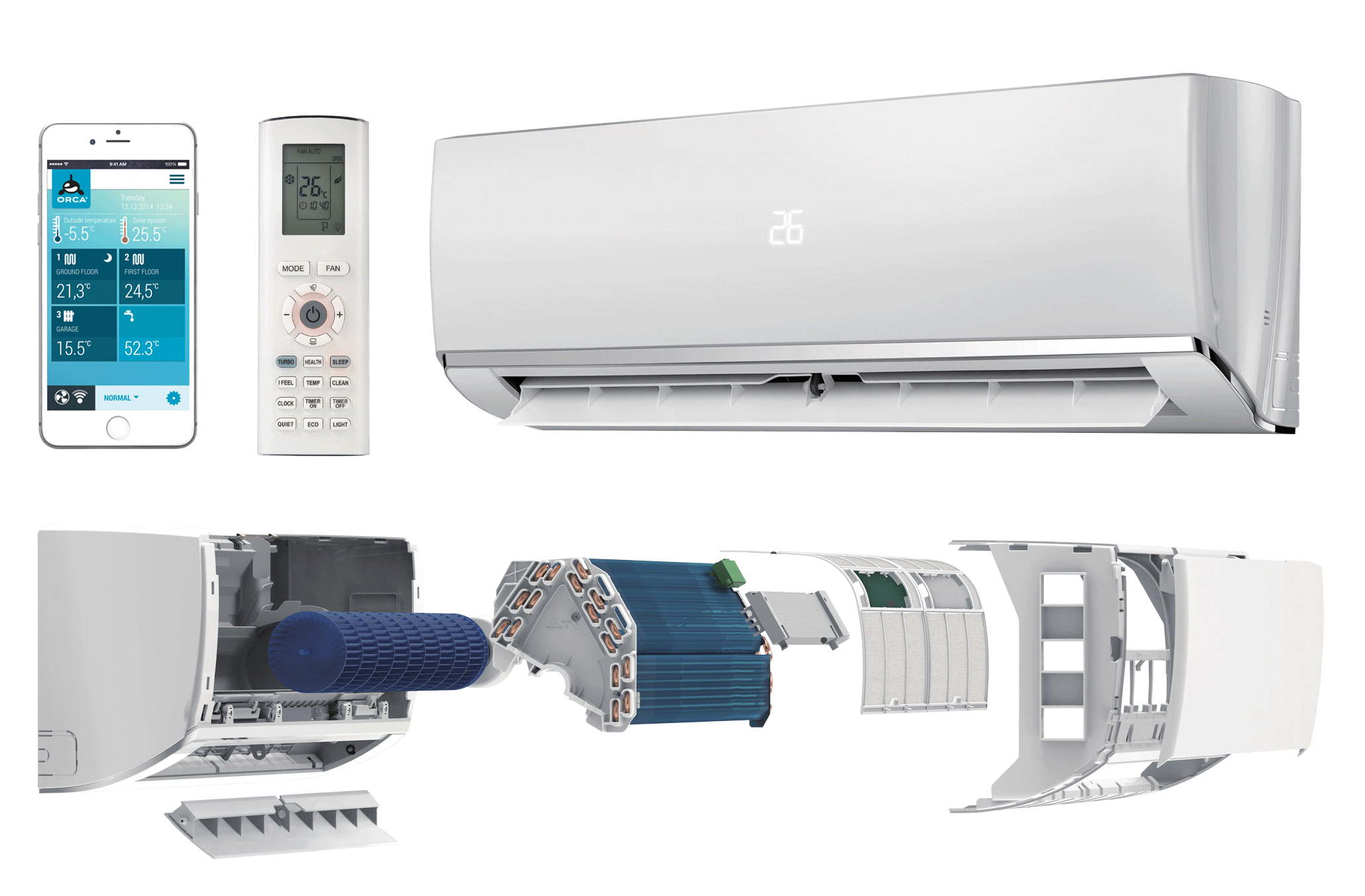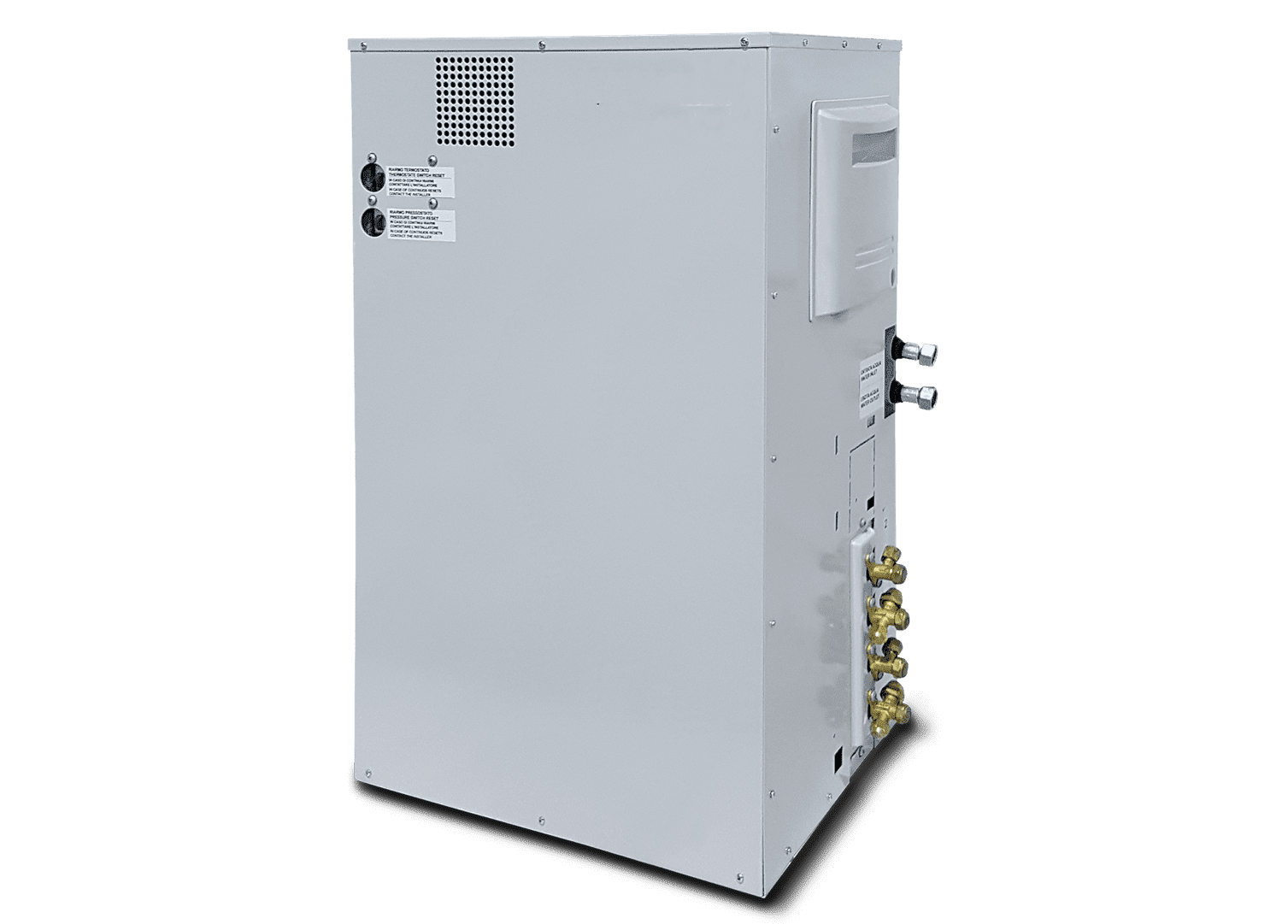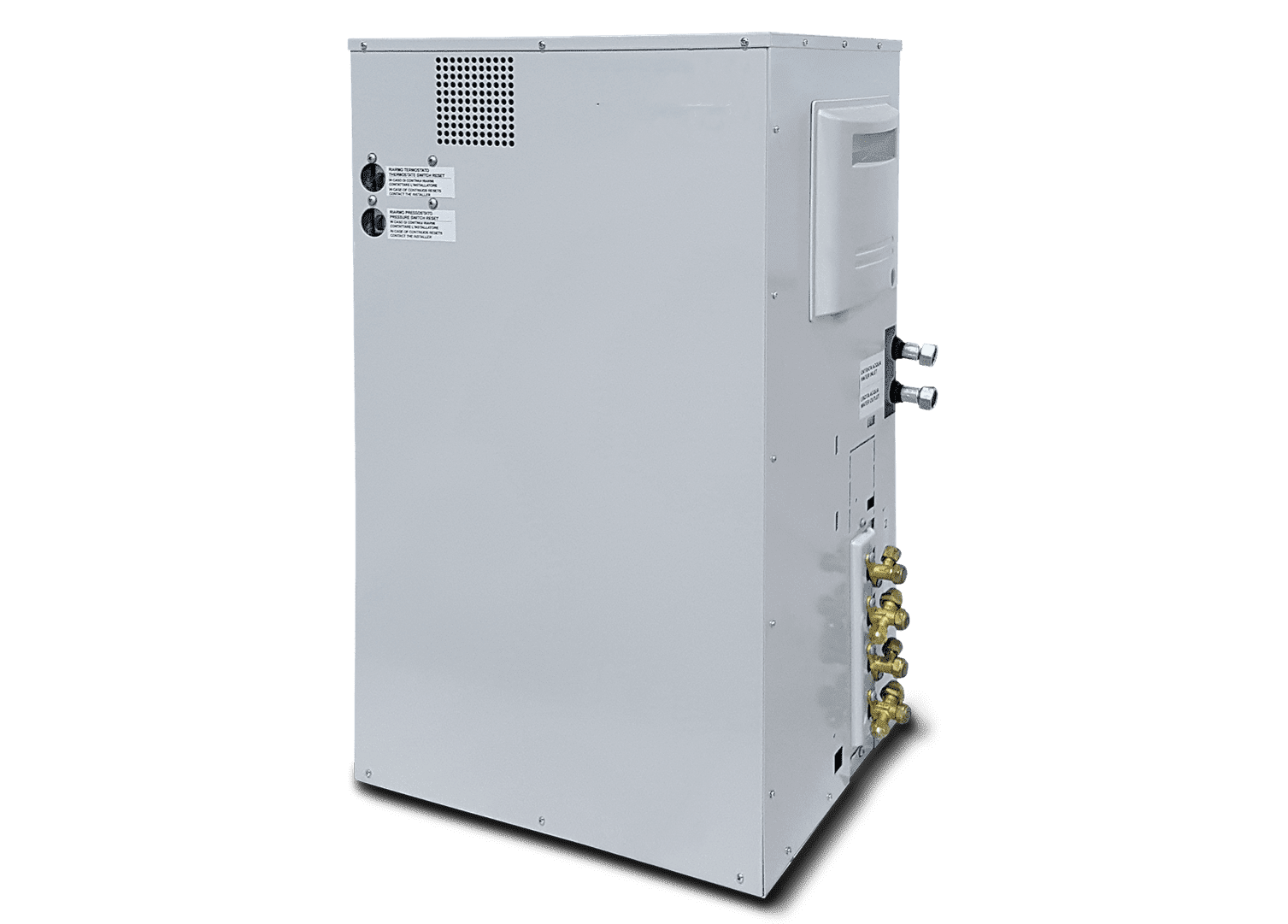 CONDENSING SPLIT UNIT
The condensing split unit is the engine of the system. In order to operate, it is easily installed in a cabinet under the sink, in the bathroom or in any small space. Through full DC inverter technology, it provides excellent performance both in heating end cooling mode.
Silent and small dimensions
Excellent solution for historical centers
High efficiency in heating and cooling mode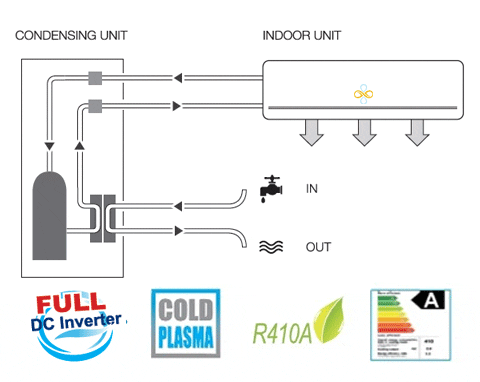 COMPLETE INVISIBILITY OF CONDENSING UNIT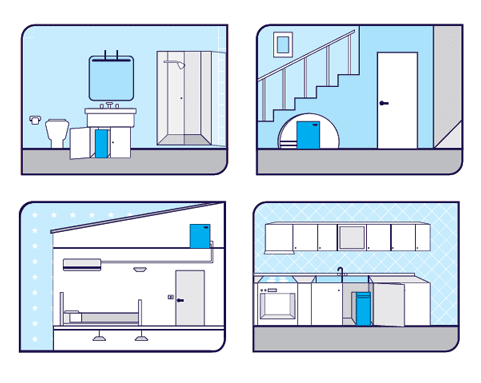 MONO
Best solution for heating or cooling 1 room
1 x Wall mount room unit
1 x Condensing unit
12.000 BTU/h
3.6KW Heating/Cooling capacity (per hour)
70m3 Average coverage
Everything contained in the property
Energy class A++
Price starts at € 5.499.- (including VAT + basic installation)
DUAL
Best solution for heating or cooling up to 2 rooms 
2 x Wall mount room units
1 x Condensing unit
18.000 BTU/h
5.2KW Heating/Cooling capacity (per hour)
110m3 Average coverage
Everything contained in the property
Energy class A++
Price starts at € 7,749.- (including VAT + basic installation)
TRIAL
Best solution for heating or cooling up to 3 rooms
3 x Wall mount room units
1 x Condensing unit
24.000 BTU/h
7KW Heating/Cooling capacity (per hour)
140m3 Average coverage
Everything contained in the property
Energy class A++
Price starts at € 9,999.- (including VAT + basic installation)
QUADRI
Best solution for heating or cooling up to 4 rooms 
4 x Wall mount room units
1 x Condensing unit
28.000 BTU/h
8.2KW Heating/Cooling capacity (per hour)
165m3 Average coverage
Everything contained in the property
Energy class A++
Price starts at € 12,499.- (including VAT + basic installation)